Do you need a Liver Detox? 6 signs your liver needs help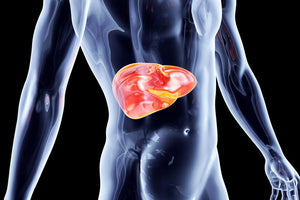 No matter how hard you try to keep your diet and environment pure, you just can't avoid all of the harmful toxins in the air you breathe, the water you drink and the food you eat.
When we eat processed or fried foods and anytime we are exposed to environmental pollutants or stress, the liver can become overworked and overloaded. When the liver is taxed, it can't process toxins and fat in an efficient way.  
    Here are six signs that your liver may need a cleanse:
You experience digestive discomfort or bloating after eating

Chronic fatigue or brain fog

Joint or muscle pain

Difficulty concentrating or staying focused

Cravings for sweet or high carb food

Increased weight gain or cellulite
If you are feeling run down, lethargic, heavy, bloated, sweet cravings or otherwise less than your best, you're probably wondering what you can do to feel better. 
A liver cleanse is an amazing way to help your liver detox and give your body a rest. Unfortunately, there is a lot of dangerous advice when it comes to detoxing ranging from using juice elixirs to enemas.
The best simple advice to naturally detox and cleanse your liver is:
Eat natural fruits and vegetables high in antioxidants
Phytonutrients, polyphenols and antioxidants found in fresh produce help your body detoxify and increases your fiber intake to ensure that waste moves through your intestines.
Stop or reduce alcohol
A glass of red or white wine here or there is fine, but consuming alcohol in excess puts an enormous strain on your liver. Not to mention it can also increase stress and cause sleep troubles, which in turn stresses your liver further.
Exercise and practice stress reducing activities such as yoga
Sweating is a wonderful way to reduce stress and eliminate toxins. Simply taking a walk, a quick swim or hitting the gym is a great way to break a light sweat and get some toxins out of your body.
Leave a comment
Comments will be approved before showing up.